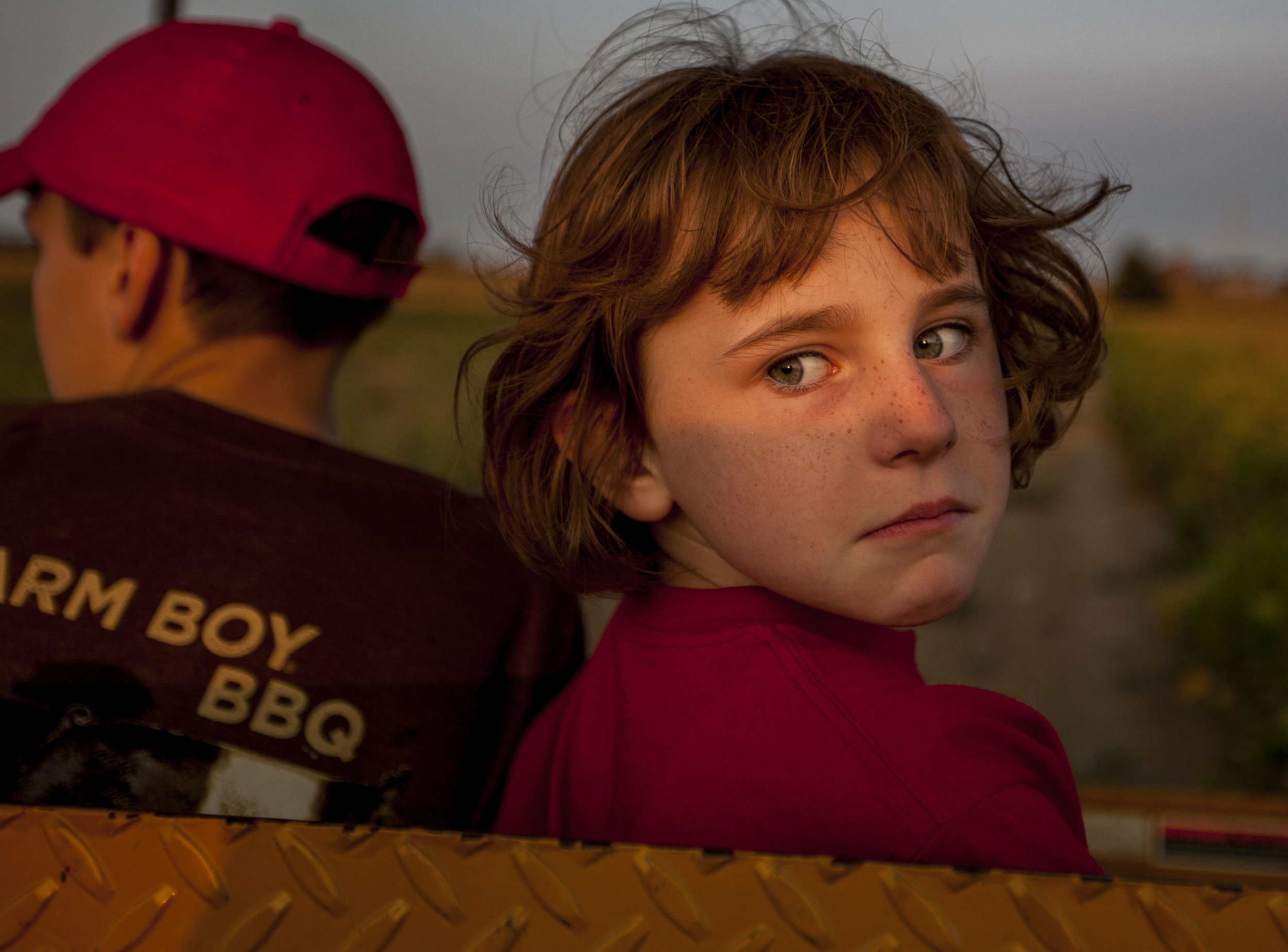 As her brother Jake Tomac-Galloway, 10, drives the electric farm cart, Emily Tomac-Galloway, 7, looks over her shoulder as the sun sets on the Tomac family farm in Chesaning, Mich. This was the pair's first solo adventure on the cart without an adult supervising.
Myles McGuire poses in his room. McGuire is an artist, both visual and musical, and is planning to move to Atlanta to pursue music.
Jimmie Wu cools off after running up Mt. Davidson early on in San Francisco, Calif. Wu is a veteran and a student at San Francisco City College and has lived in a van the last two years while attending school because of the high rent costs in San Francisco. "I feel like whenever I go somewhere, I take my home with me," says Wu of his van that he calls home.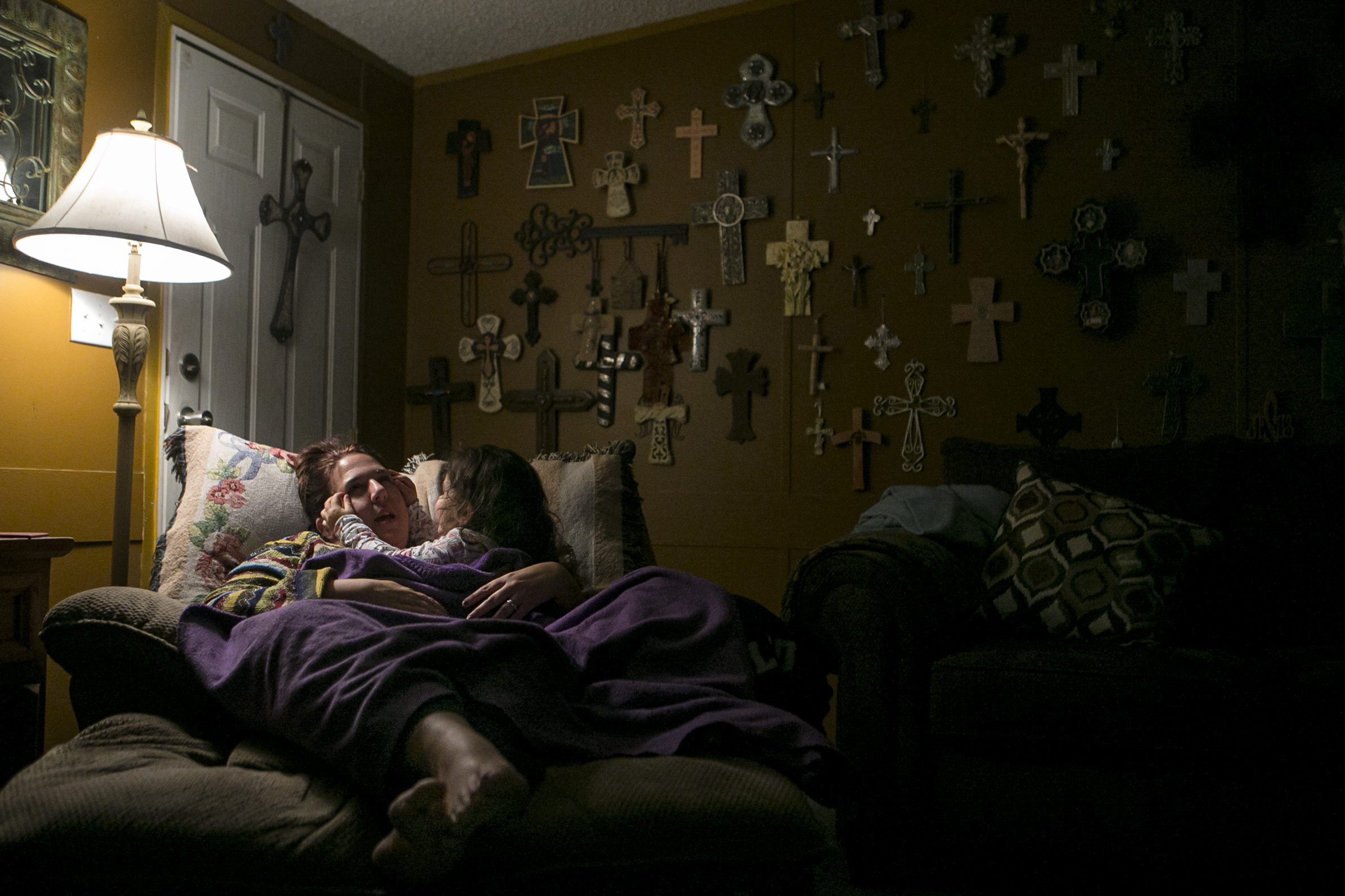 As the day ends, Deanna Sanchez snuggles in a recliner with her four-year-old foster child at their home. Deanna and John Sanchez underwent special training to provide "trauma-informed care" for their three foster children so that they can heal. "It's a process of trust and of them getting used to you," says Deanna of building relationships with her foster children who came from abusive situations. "They were not able to trust others and they to build that trust with us."
Shantel McClendon looks over paperwork in her home before her eviction hearing in San Francisco, Calif. McClendon and her five children are facing eviction from their public housing in Mission Dolores. The last two years has been a series of notices for a variety of reasons and the most recent being that the father of her children has arguably spending too much time at her home. "I'm scared more than anything." McClendon says. "I have five babies that depend on me- that's what makes it hard." McClendon has never had the threat of eviction before or gone through this process in the 14 years she's lived in her home. She shared that she is most scared about losing her home "for nothing I even did- for wanting my kids' dad to be in their life. For nothing."
Krista Cooper-Nurse shows the bruising and injuries sustained from at her her former fiancee, Justin Ayars, a San Antonio police officer, allegedly assaulting her by smashing her face with a rock and fracturing three bones outside her San Antonio apartment. Ayers remained on the force weeks after the assault.

Kelli Porter gently kisses her newborn son William Porter's forehead on her front porch of their home in Owosso, Mich. on June 2013. William was born with a cleft palate and will undergo surgeries to cosmetically fix the cleft.
Branson Fairbrother embraces his friend Adrian Perez outside Fairbrother's home in San Marcos, Texas. The pair has been through a lot and Perez has been helping Fairbrother a lot after a fire destroyed Fairbrother's Iconic Village apartment.

Whitney Hudak looks at a condo in Russian Hill in San Francisco, Calif.
Young festival goers play on the playground of the Noe Valley Town Square during the 10th annual Noe Valley neighborhood SummerFEST in San Francisco, Calif.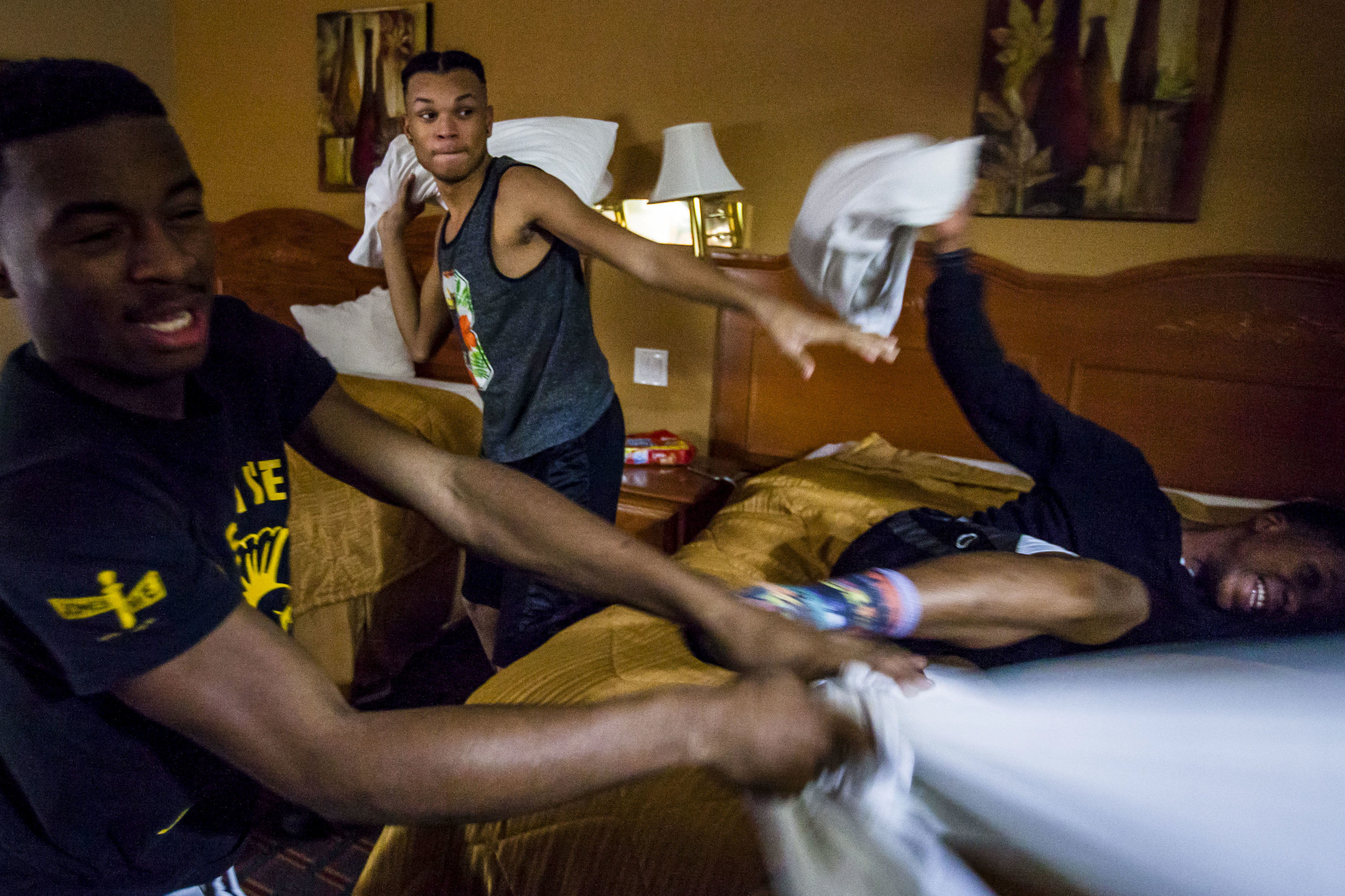 Darquese Doster, left, and Terry Fifer swing their pillows at Jamia Bates in the midst of a pillow fight against the girls at the hotel where the Saginaw High School Marching Band, better known as the Mighty Marchin' Trojans, stayed in Atlanta, Ga.
Saginaw High School students converge on Terry Fifer as he gets out of his car on Objibway Island in Saginaw, Mich., during the pre prom gathering for the school.
On his way to get food on Lower Broadway in Nashville, Tenn., a man poses amid the Country Music Festival which attracts thousands of people to enjoy country music in on the bank of the Cumberland River in Nashville.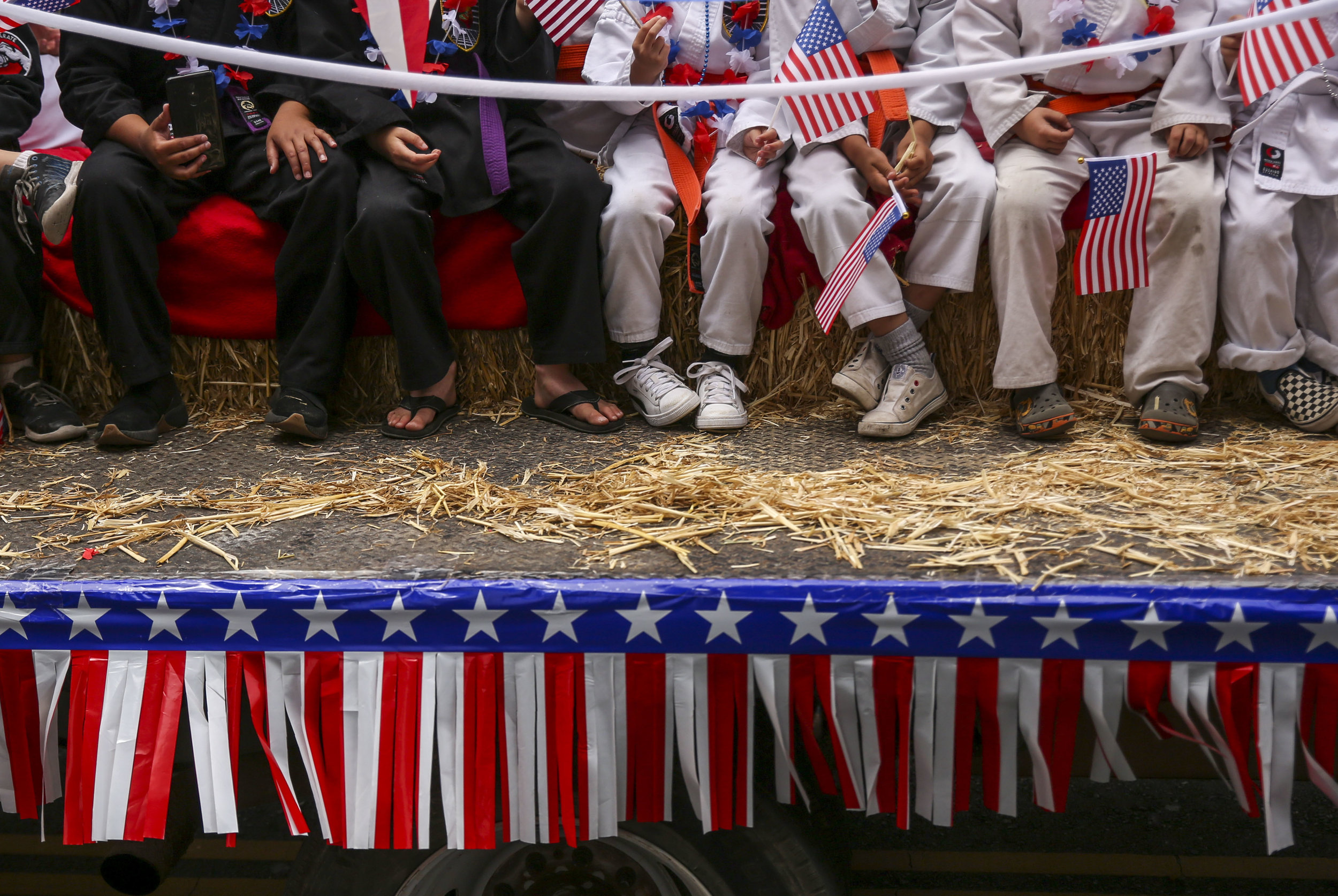 Children ride on the United Studios of Self Defense float in the Half Moon Bay Ol' Fashion 4th of July Parade in Half Moon Bay, Calif.
Alma senior Dannielle Francis shields her faces from the sun as she tries to squeeze in a nap during the Chippewa Marching Band's morning practice in Kelly/Shorts Stadium before Central Michigan University's football game against Miami University. Band days are long and members of the Chippewa Marching Band squeeze in naps whenever possible.